Background
OrbitProtect was launched in 2005 when Christchurch-based insurance specialists, Wayne Stewart and Lee-Bin Tee, saw a gap in the market for providing industry-leading insurance policies to international students, overseas workers, and travellers based in New Zealand.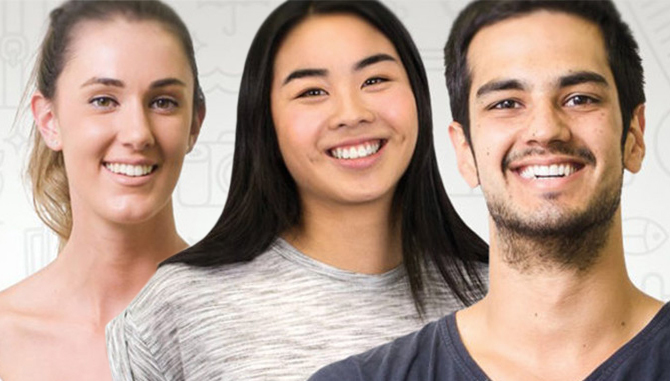 Shortly after starting, they had a policy management system built by a local developer. Nicknamed ICERT, it allowed the company's policy producers to write policies for customers directly into the system.
"Technology has always been top of mind for us," Wayne says. "Our mantra has always been 'the company that has the best technology will be the most successful."
The challenge
While ICERT worked well for OrbitProtect in its infancy, the company expanded so quickly it outgrew the system within a few years. Wanting to stay ahead of their competitors, Wayne and Lee-Bin began hunting for an IT developer that could bring ICERT into a new era.
What we did
After several conversations with developers that "didn't understand" what OrbitProtect wanted, Wayne and Lee-Bin were introduced to Nick Witteman and the rest of the team at Global Office. "After that first meeting, we instantly had confidence that Global Office was the right fit for us. They were so quick to understand our business and were well acquainted with the latest technology, which was important to us," says Wayne.

Global Office completely re-engineered ICERT, bringing information from OrbitProtect's many separate systems and housing it in one place. The latest version, aptly named ICERT 2, now connects with OrbitProtect's POS (point of sale) system, its claims service, its online trading tool, and the systems used by its external policy producers. The new system was developed to allow users access from multiple platforms, including mobile devices and tablets.
The company's historical data was seamlessly transferred to the new system and is now easier to access, making it simpler for the company to create individualised policies for its clients. Built using the latest technology and leveraging the Microsoft Azure Platform, ICERT2 is also much more secure than its predecessor, ensuring that policyholders' personal information remains confidential. It also more accurately calculates different commission rates.
Global Office also helped OrbitProtect streamline its OrbitPay card. Adding a QR code that means OrbitProtect customers can pick up a card anywhere in the country and activate it in minutes means the company no longer needs to send out cards to policyholders when they arrive.
"We'd been in talks with the card provider for the past five years and still had no answer. Nick came up with a solution in a day," Lee-Bin says.

The results
After some rigorous testing, ICERT 2 was launched "seamlessly" in February 2018. "The system was built so well that we were able to make changes to it on the fly without anything else breaking – that was never the case with other companies we'd worked with," Wayne says.
The success of the new system has seen OrbitProtect partner with 21 new producers in the past two months. "These companies have largely made this commitment because they like the system that Global Office built. The work Global Office has put into ICERT 2 has really helped open doors for us," Wayne says.
Global Office is currently working with OrbitProtect on an additional platform for seasonal workers, which will also link to the ICERT 2 system. "Global Office has our business for life," Lee-Bin says.