"In our 25+ years, we've established a trusted reputation that continues to attract and grow a multi-talented team of creative visionaries, analytical thinkers and determined doers who unceasingly drive innovation."
Current openings
We are always seeking talented full-stack web developers to join the Global team so if you don't see a currently role that fits your skills but you're interested in joining us, get in touch. We'd love to hear from you.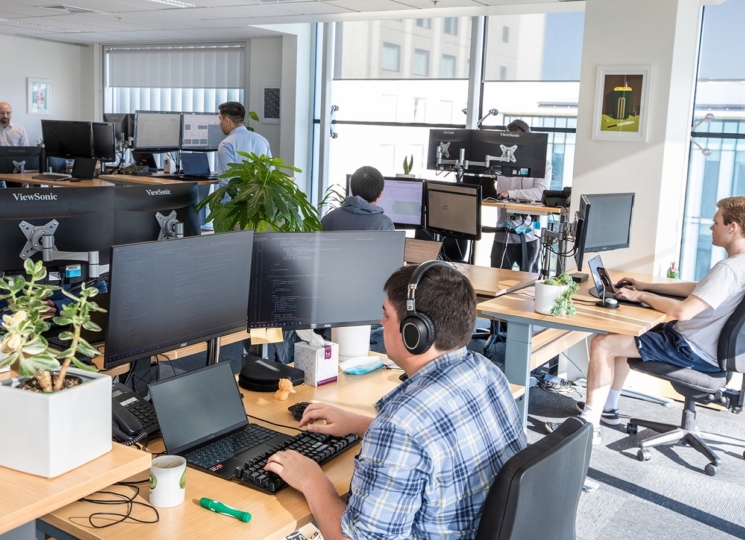 Life at Global
We work together. We play together. We go to Code Camp together. And quality communication is what keeps us sane. There's no egos, we are all here to share knowledge, learn from each other and grow together. However we do have a few rules to keep things on the up and up.
Be a good person.
Back each other.
Lead by example.
Be yourself.
Pretty simple stuff.
Our multi-talented team of creative visionaries, analytical thinkers and determined doers unceasingly drive innovation in pursuit of the possibilities. We value collaboration above all and as such, we are always looking for different perspectives, skills and experiences to diversify our ideas and our approach.
Our values
We are stronger together
We're committed to building strong relationships with our customers, colleagues and stronger together partner agencies.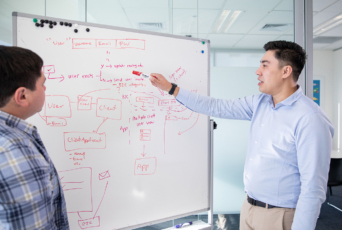 Dream big. Think smart.
We are ambitious for ourselves and our clients. We like to challenge the status quo and use creative thinking to improve businesses.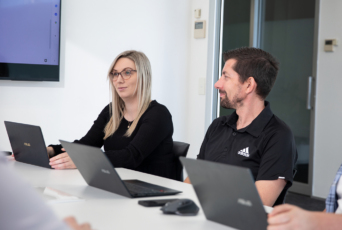 We are everyday experts.
We don't talk tech. We listen carefully and share our expertise using plain English to put customers at ease.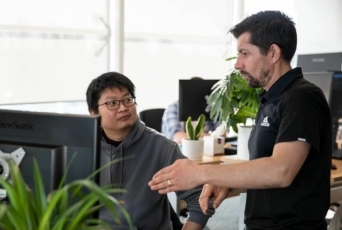 Honour comes before glory.
We always do the right thing even if it isn't the easy thing and you can trust our word is our bond.
Perks — because it's all about the little things
Weekly workshops
Stay up to speed on your toes with regular opportunities to explore the latest trends and information in the software world.
Code Camp
Get the creative juices flowing and develop your skills three times a year. Work with your colleagues to tackle a difficult problem or explore a new piece of tech.
Global getaways
The famous No-Code Code Camp—once a year we take the whole team away for the weekend to unwind and celebrate the year's success.
Pool room
The shooting kind not the togs kind. A dedicated space to take a break, chat to your colleagues and distract your mind with a game of pool. It's where some of our best ideas come from.
Personalised art
On each person's 3-month workiversary, we choose a Glenn Jones print that we think represents them and their personality. They hang on our office walls to give us a smile and remind us of our great colleagues.
Free fruit
Delivered for all to enjoy every Monday.
Fancy coffee
Full espresso machines in the kitchen for a quality cup any time of day—training provided.
Bike facilities
Secure facilities to store your bike and onsite showers for safe and easy commutes.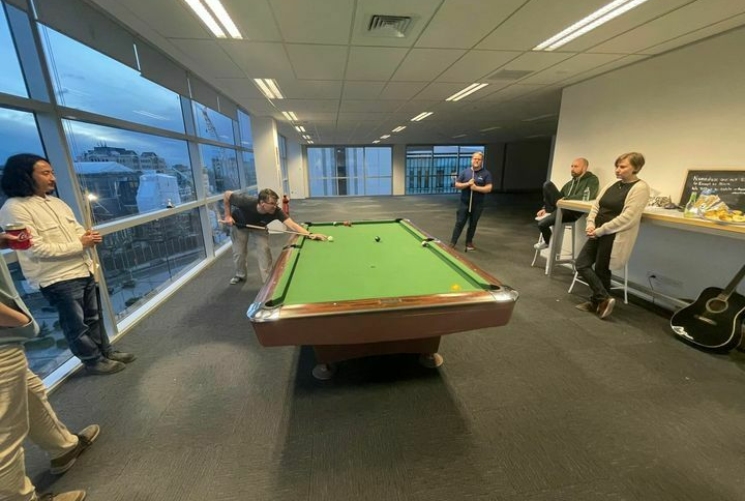 A fantastic week for our team including some expansion and a new spot for the pool table!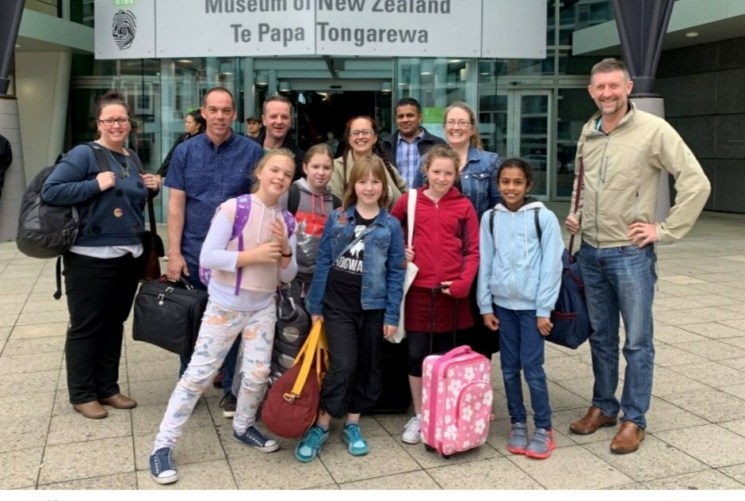 Hoon Hay School, Te Kura Kōaka pupil Anya Hotter let us know what she enjoyed most about her experience in Wellington visiting Trade Me and Xero as part of The Tech Life Project. "I liked seeing how they clean data at Xero, that was really interesting. I've used Python before so it was really cool to see them using it and seeing what it does." We loved having you on board Anya!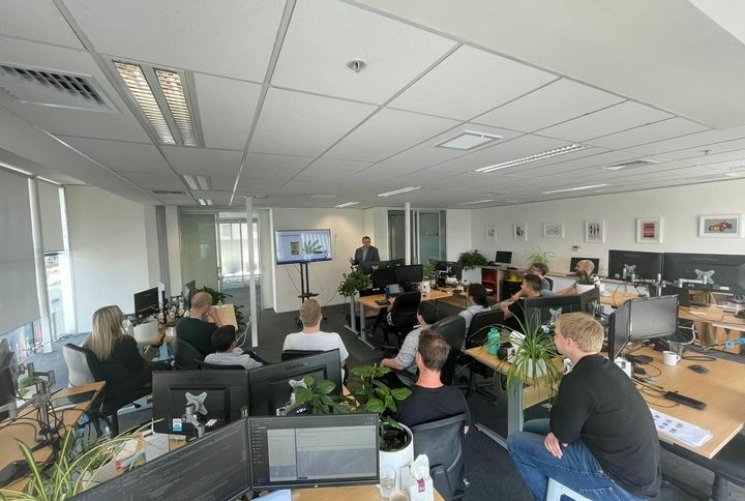 Our Friday workshops aren't always about tech. Today we had a visit from Michael Hempseed who talked to us about the importance of sleep. Thanks Michael! We all learned some useful things today.
Ready to join the team? Apply to one of our current openings or fill in the form below and tell us a bit about yourself.
Form has been submitted successfully!